Contact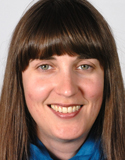 Dr. Margaret Stevenson
stevenson@waterresources.at
Tel.: +43-1-58801-406651
Centre for Water Resource Systems,
Vienna University of Technology,
Karlsplatz 13/222, A-1040 Vienna, Austria
Publications
Stevenson, M. E., Sommer, R., Lindner, G., Farnleitner, A. H., Toze, S., Kirschner, A. K. T., Blaschke, A. P., Sidhu, J. P. S. (2015) Attachment and Detachment Behavior of Human Adenovirus and Surrogates in Fine Granular Limestone Aquifer Material, Journal of Environmental Quality, 44(5): 1392-1401.


Stevenson, M. E., Blaschke, A. P. , Toze, S., Sidhu, J. P., Ahmed, W., van Driezum, I. H., Sommer, R., Kirschner, A. K. T. , Cervero-Aragó, S., Farnleitner, A. H., Pang, L. (2015) Biotin- and Glycoprotein-Coated Microspheres as Surrogates for Studying Filtration Removal of Cryptosporidium parvum in Granular Limestone Aquifer Media, Applied and Environmental Microbiology, 81: 4277-83. doi:10.1128/AEM.00885-15.


Margaret Stevenson
Research Interests
• Surface-groundwater interaction
• Microbial transport in the surface-groundwater system
• Transboundary surface and groundwater management
• International wetlands protection
Margaret's master's thesis work involved modelling the surface-groundwater interaction in a coastal catchment by Esperance, Western Australia. This site is on the Ramsar List of protected wetlands and is managed by Conservation and Land Management (CALM) Australia. The modelling work was done in cooperation with CALM, the Universität Stuttgart, and the University of Western Australia and involved multidisciplinary aspects. As an independent study project during her master's program, Margaret studied five international river systems and their transboundary management issues. The work was done in cooperation with the United Nations University Institute for Environment and Human Security.

Key Facts
Margaret obtained a bachelor's degree with honours in Civil Engineering at the University of New Mexico, United States in 2003. Prior to, and after her graduation, Margaret worked for a civil engineering consulting firm in Albuquerque, New Mexico before beginning a Master of Science in Water Resources Engineering and Management at the Universität Stuttgart, Germany. Her choice to specialize in water resources and to complete her studies outside of her native Canada stems from her interest in environmental protection and international relations.

Following the completion of her master's degree, Margaret returned to Canada in 2007 to work for a consulting firm in Vancouver, British Columbia, in the mine water management group. Margaret has worked a total of 5 years for civil engineering consulting firms, mainly in the area of surface water infrastructure design, as well as some groundwater modelling work. Margaret has attended and presented at several international conferences. She is a member of the European Geosciences Union (EGU).