What students say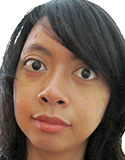 Rasmiaditya Silasari
PhD student
"The Programme offers an interdisciplinary approach to research and training which covers various fields from health risk to structural mechanics. This interests me, and was the main reason I applied for a PhD position in the Programme. I feel that an interdisciplinary approach is a very important aspect in water resources systems which deal not only with water, but also with nutrient movement, microbiology, meteorology, and much more."
Doctoral Programme › Our mission
Water is the essence of life – but a complex thing too. Our mission is to research the complexity of water resource systems and provide excellent education to doctoral students at the same time.
The Vienna Doctoral Programme on Water Resource Systems is an interdisciplinary programme aimed at researching complex water resource systems such as aquifers, streams, catchments and water infrastructure, and providing an excellent education to doctoral researchers.
Interaction between the disciplines, international networking, a tailor made training programme and high quality mentoring are key priorities of the Programme.
Through interdisciplinary training the doctoral programme prepares graduates to work alongside specialists from a wide array of fields, providing them with skills which are critical for a successful career in academia, industry or administration.

Some key facts:
The Doctoral Programme (DK) is funded by Austrian Science Fund (FWF)
It was initiated in 2009
It is designed to run over a period of 12 years
Since 2009, 54 students from more than 15 different countries have taken part in the Programme
31 students have successfully graduated to date
More than 80 students are anticipated to graduate over the entire duration of the Programme.