Contact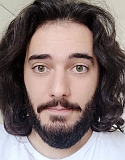 Théo Fernandez
theo.fernandez@tuwien.ac.at
Tel.: +43-1-58801-22242
Institute of Hydraulic Engineering and Water Resources Management,
Vienna University of Technology,
Karlsplatz 13/222, A-1040 Vienna, Austria
Théo Fernandez
Research Interests
• Hydrodynamics / Vortex shedding
• Turbulence in rivers
• Vegetation-flow interaction
Théo's research concerns the hydrodynamic processes around obstacles of cylindrical shape installed across the flow and the forces exerted on them by the turbulent flow. The focus of the research is on cylinders representing large tree trunks that traverse the river.
Théo started this research for his MSc thesis with a focus on the analysis of vortex shedding characteristics in the wake of the cylinder. For his PhD, the emphasis is on the analysis of the turbulent flow patterns in the near wake for different cylinder configurations.
Key Facts
Théo obtained a Technological University Diploma in Applied Physics and Instrumentation at the University Institute of Technology 1 in Grenoble, France in 2016. A year later he obtained a bachelor degree in Mechanics at the University Grenoble Alpes, France.
He graduated with an International Master in Environmental Fluids Mechanics from the same university in 2019.
He is now doing his PhD at the Technical University of Vienna, Austria, in cooperation with the Karlsruhe Institute of Technology, Germany.